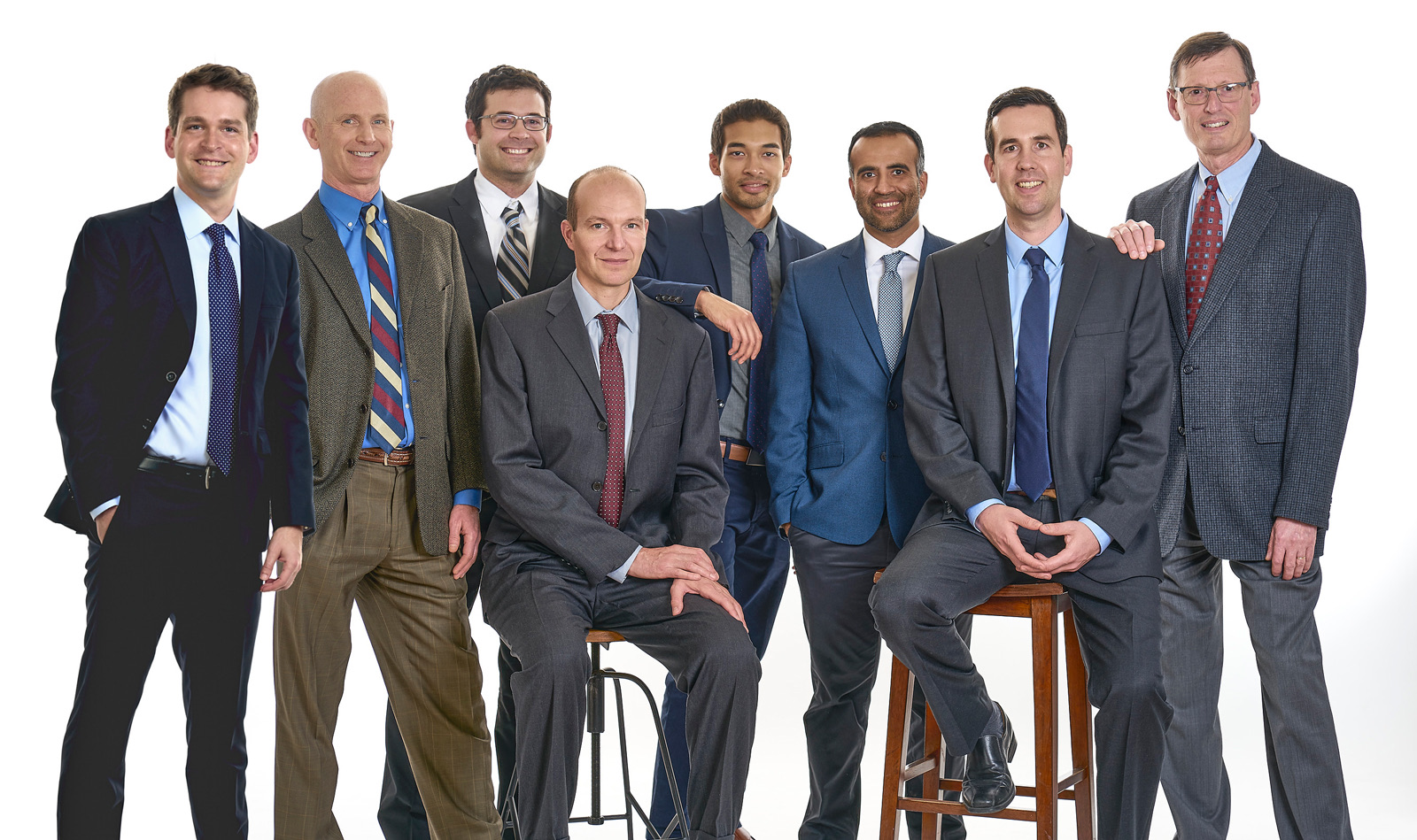 Photo Courtesy of Marc Safran
We have been a pillar in ophthalmic care in Central New York for more than half a century. In fact, RVS was founded by William V. Delaney Jr., M.D. in 1972 at a time when he was the only vitreoretinal surgeon in New York State outside of New York City. Since its foundation, RVS has been dedicated to serving the Central New York community with compassionate patient-centered care. As more patients entrusted their retinal care to RVS, Paul F. Torrisi, M.D. joined the practice, soon followed by G. Robert Hampton, M.D. from Albany Medical Center, then Sam C Spalding, III, M.D. from Emory University, Bryan K. Rutledge, M.D. from Tufts University, Jamin S. Brown, M.D. of Wayne State University, Rajeev K. Seth, M.D. from Yale University, Kevin Rosenberg, M.D. from Wayne State University, Tahsin Choudhury, M.D. from the National Retina Institute, Patrick R Oellers, M.D. from Harvard Medical School, and most recently Mark P. Breazzano, M.D. from Columbia University.
Our Practice
RVS is one of New York's most sophisticated practices devoted to diagnosing and treating vitreoretinal diseases. We limit our practice to disorders of the retina and vitreous. Examples of diseases diagnosed and treated include macular degeneration, diabetic retinopathy, retinal artery and vein occlusions, retinal tears and detachment, ocular trauma, uveitis, inherited retinal diseases (e.g. macular dystrophies, retinitis pigmentosa), retinopathy of prematurity, and intraocular tumors. Each physician is an ophthalmologist with specialty training in the diagnosis, medical and surgical treatment of diseases of the interior of the eye: the retina, vitreous and choroid.
Commitment to Uncompromising Care
As a group of fellowship trained eye surgeons, we are committed to providing the highest level of care to our patients. We strive to create a relaxing and compassionate environment for our patients and their families. We utilize the most advanced, state-of-the-art equipment and techniques to provide the best and least invasive treatment available. As part of our commitment to bringing the most advanced treatment to our patients, we are involved in many multicenter national and international clinical trials to study new treatments for retinal diseases.
Educating a Future Generation
We strongly believe in the importance of education. The surgeons of RVS have been involved in both education and research since the foundation of the practice. All of the physicians teach and mentor ophthalmology residents and medical students at SUNY Upstate Medical University and the Veterans Administration Medical Center.