To our Patients and Colleagues,
Due to the COVID-19 outbreak, it is clear that many things we consider normal daily activities need to be modified. That applies to medical offices in particular. After careful consideration, we are implementing several temporary changes to our normal office operations, effective immediately. This applies to all three offices.
First, and most important, if you are ill or believe you may have been exposed to someone who is, please call your primary medical care provider at once for instructions about testing and self-isolation. Under these circumstances, do not come to our office, but call to let us know about your situation so we can adjust your follow up plan accordingly.
Additionally, we are postponing many routine appointments that can safely be delayed until the worst of this outbreak is behind us. For those of you who do need to be seen during this period, we will request that companions stay in the car unless assistance is absolutely needed. More intensive cleaning and protective measures are already underway. We will also modify some of our examination, testing and treatment protocols in an effort to reduce the risk of exposure for you and for our staff members. You may see doctors and staff wearing masks and/or different attire under these special circumstances.
Depending on the duration and severity of this epidemic, there may need to be other restrictions implemented. We are paying very close attention to local, regional and national public health experts on this. Our highest priority is the safety of our patients, their families and our staff. Remember to wash your hands frequently, avoid crowds and anyone who appears to be sick.
Thank you for your understanding and patience as we cope with this serious public health problem. We hope this situation will not affect you or yours directly and that we can all return to more normal activities soon.
(3/23/20)
Welcome To Retina-Vitreous Surgeons
Welcome to Retina-Vitreous Surgeons of Central New York, a regional and national leader in the management of retinal disorders for over 40 years. Our board-certified, fellowship-trained retinal physicians and surgeons have immense training, knowledge, and experience in diagnosing and treating retinal diseases.
Retina-Vitreous Surgeons of Central New York is dedicated to providing highly skilled, state-of-the-art, and compassionate care for all of our patients. The physicians actively participate in cutting-edge medical research, developing new retinal treatments that can further improve patients' vision and patients' lives. Through our affiliation with Upstate Medical University and the Veterans Administration Hospital, we are also actively involved in educating medical students and ophthalmologists in training.
Located in Syracuse, Watertown, and Binghamton, we offer three convenient office locations for our patients throughout Central New York, Northern New York, and the Southern Tier.
Vision is so precious, and we are truly honored by those patients and referring doctors who have placed their trust in our physicians and our well-established medical practice over the years.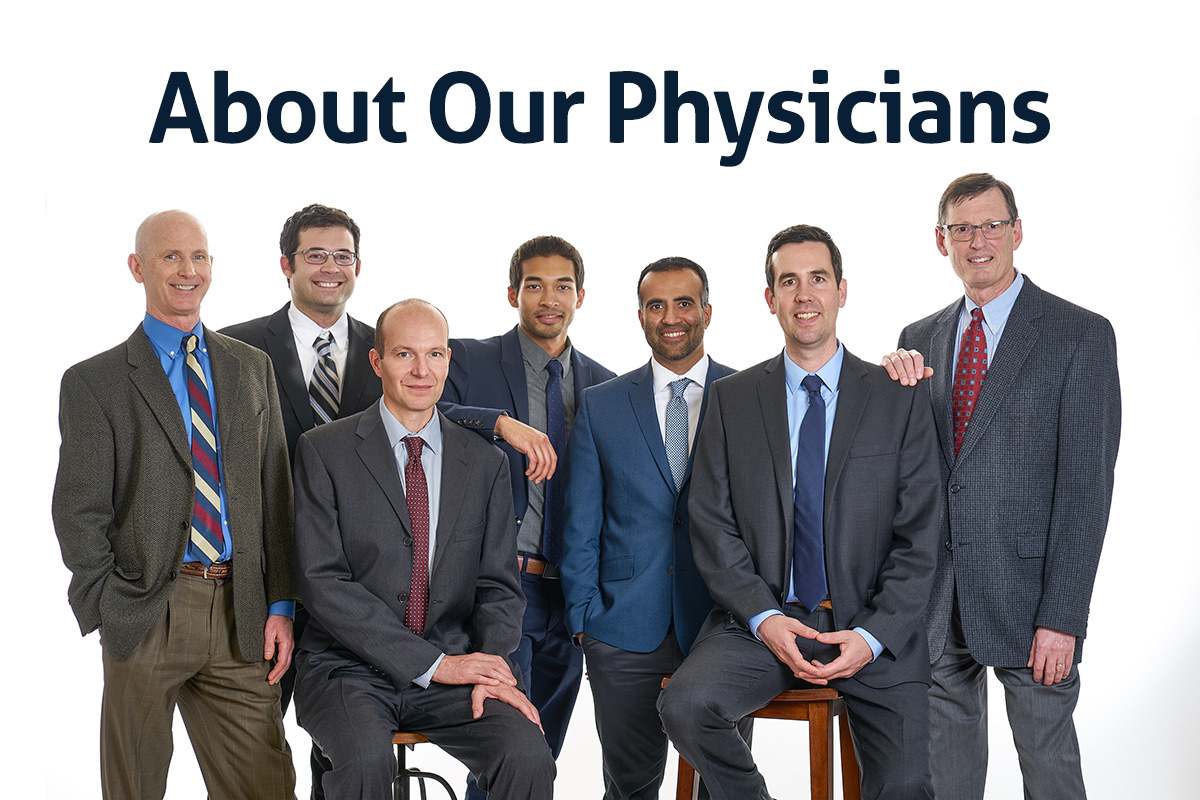 VISIT ONE OF OUR 3 LOCATIONS NEAR YOU