To our Patients and Colleagues,
The ongoing COVID-19 pandemic has caused many changes to everyone's daily routines, ranging from inconveniences to life-threatening illness. While statewide data have improved dramatically since the spring, we still see new cases, hospitalizations and deaths daily. There is no question that the threat of this virus remains real. There is also strong evidence that appropriate public health safeguards are effective in reducing that threat for all of us in Central New York.
Therefore, the staff and physicians of RVS continue to observe current public health guidelines and wish to remind all of our patients and their families of what to expect when you visit any of our three regional offices.
For Patients: First, and most important, if you are ill or believe you may have been exposed to someone who is, please call your primary medical care provider at once for instructions about testing and self-isolation. Under these circumstances, do not come to our office, but call to let us know about your situation so we can adjust your follow up plan accordingly. This also applies to anyone who has traveled recently to high risk states. Please use the following link for an up to date list of high risk states and details about the restrictions: https://coronavirus.health.ny.gov/covid-19-travel-advisory
Otherwise, as you enter, you will be screened for fever and asked several questions about possible illness, exposure to others who are sick, travel to areas with high disease exposure risk and the like. You must wear a mask or other face covering that completely covers your nose and mouth and keep this in place throughout your office visit. If you are scheduled for injection therapy or a laser procedure, there is no need to remove your mask. Please observe adequate physical distancing in waiting areas. Every effort will be made to avoid unnecessary delays while you are in the office.
For Guests: All guests are expected to wait in their vehicle during the patient's visit. The only exceptions will be for: 1) essential physical assistance for the patient to enter and move through the office, 2) special needs such as translators, 3) patients who are minors, 4) adult patients who are unable to provide consent for care (eg: significant cognitive disabilities).
If a friend or family member wishes to participate in a visit as "another set of ears" for instructions or to ask questions about the patient's condition or treatment plan, this will be done on the phone, either during the visit or later in the day, as circumstances permit. Likewise, if return appointments or other arrangements need the input of family members or friends, these will be addressed by phone.
In summary, our highest priority is the safety of our patients, their families and our staff. Remember to wash your hands frequently, avoid crowds and anyone who appears to be sick. We thank you for your understanding and cooperation as we cope with this serious public health problem. We hope this situation will not affect you or yours directly and that we can all return to more normal activities soon.
Welcome To Retina-Vitreous Surgeons
Welcome to Retina-Vitreous Surgeons of Central New York, a regional and national leader in the management of retinal disorders for over 40 years. Our board-certified, fellowship-trained retinal physicians and surgeons have immense training, knowledge, and experience in diagnosing and treating retinal diseases.
Retina-Vitreous Surgeons of Central New York is dedicated to providing highly skilled, state-of-the-art, and compassionate care for all of our patients. The physicians actively participate in cutting-edge medical research, developing new retinal treatments that can further improve patients' vision and patients' lives. Through our affiliation with Upstate Medical University and the Veterans Administration Hospital, we are also actively involved in educating medical students and ophthalmologists in training.
Located in Syracuse, Watertown, and Binghamton, we offer three convenient office locations for our patients throughout Central New York, Northern New York, and the Southern Tier.
Vision is so precious, and we are truly honored by those patients and referring doctors who have placed their trust in our physicians and our well-established medical practice over the years.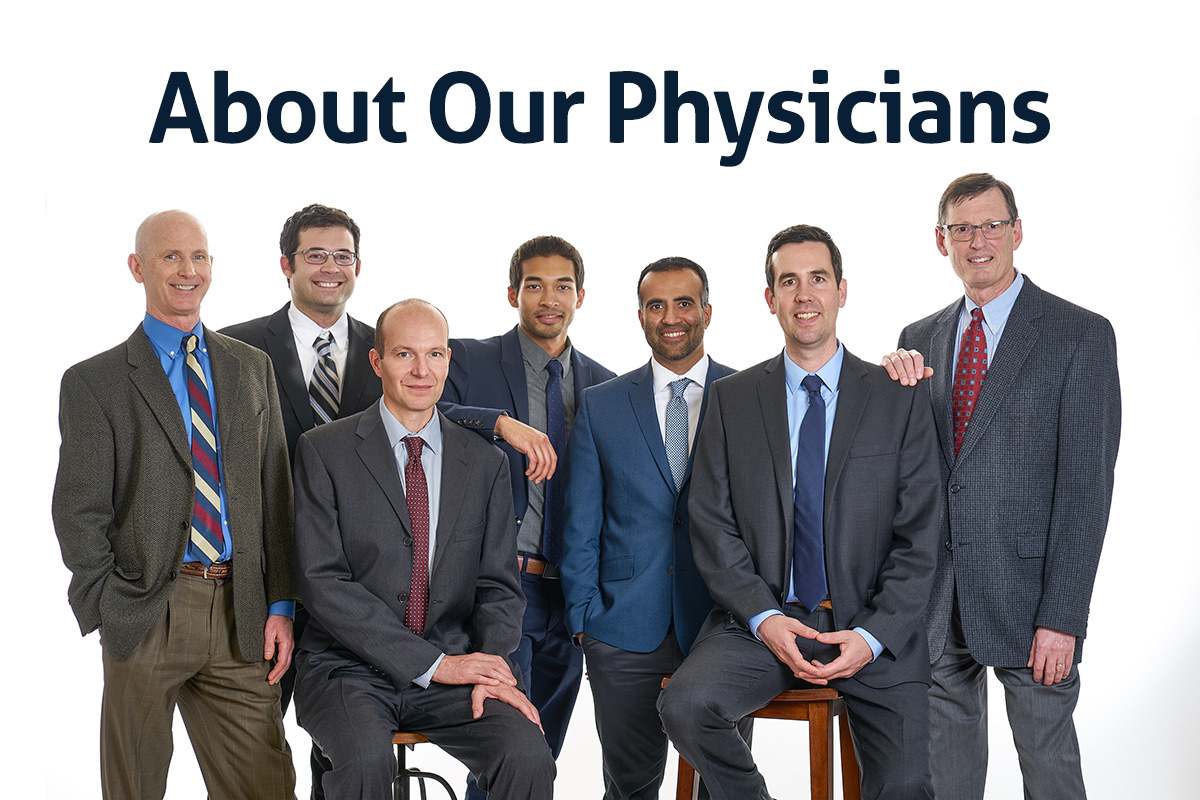 VISIT ONE OF OUR 3 LOCATIONS NEAR YOU