Bryan K. Rutledge, M.D.
Undergraduate: University of Virginia
Medical School: University of Virginia
Internship: University of Wisconsin
Ophthalmology Residency: University of Wisconsin
Retinal Fellowship: New England Eye Center, Tufts University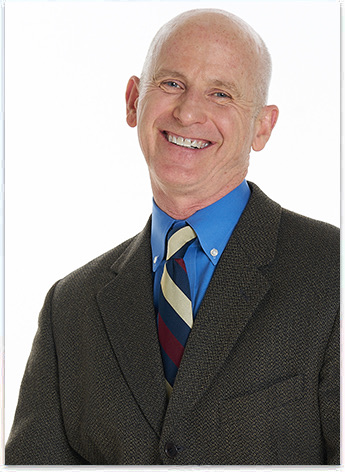 Photo Courtesy of Marc Safran
Dr. Rutledge received his undergraduate degree at the University of Virginia, graduating with a Bachelor of Arts with High Distinction in Biology. Prior to returning to the University of Virginia for medical school, Dr. Rutledge worked in a research laboratory at Johns Hopkins University. It was there that he first developed an interest in blood vessel growth (angiogenesis), an interest that eventually led him into the field of vitreoretinal disease. After medical school, Dr. Rutledge returned to the laboratory for a year, studying diseases of retinal blood vessel growth in diabetic patients. He went on to complete a year of internship and 3 years of ophthalmology residency at the University of Wisconsin in Madison, then traveled to Boston to complete a two-year fellowship in vitreoretinal disease and surgery at Tufts University's New England Medical Center.
Since joining Retina-Vitreous Surgeons of Central New York in 1996, Dr. Rutledge has been an investigator in National Eye Institute and pharmaceutical industry sponsored clinical trials involving diseases such as diabetic retinopathy, macular degeneration, and macular holes. He has co-authored numerous scientific publications, and his peers have consistently named him one of the "Best Doctors in America." Dr. Rutledge is actively engaged in teaching and mentoring medical students and ophthalmology residents. He is a Clinical Assistant Professor of Ophthalmology at SUNY Upstate Medical University and is on the medical staff at the Syracuse VA Hospital.
Dr. Rutledge is Board Certified by the American Board of Ophthalmology, and he is an active member of numerous professional organizations including the American Academy of Ophthalmology, the American Society of Retinal Specialists, the New York State Ophthalmological Society, and the American Medical Association.
During his spare time, Dr. Rutledge enjoys vegetable gardening, kiteboarding, skateboarding, bicycling, kayaking, and birding. He has a son who is an optical engineer from the University of Rochester and a daughter who is in medical school at the University of Miami.