Tahsin Choudhury, M.D.
Undergraduate: Johns Hopkins University
Medical School: NYU School of Medicine
Internship: NYU School of Medicine
Ophthalmology Residency: SUNY Upstate Medical University
Retinal Fellowship: National Retina Institute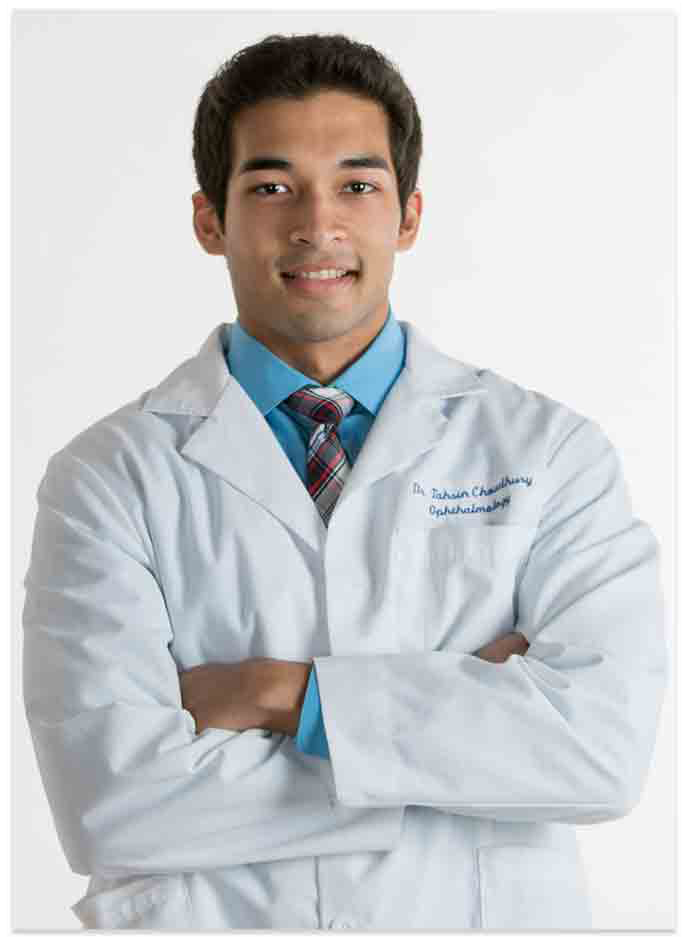 Photo Courtesy of Marc Safran
Dr. Choudhury is a native of New York state, completing most of his early education in Newburgh, NY. While earning his undergraduate Bachelor of Arts degree in Biology with Honors at Johns Hopkins University, he began to explore his interests in ophthalmology through research in the role of vitamins in macular degeneration as well as nonsteroidal intravitreal injections at the Wilmer Eye Institute. Thereafter, he earned his Medical Degree at NYU in Manhattan while continuing to explore the retina in research projects and poster presentations on chronic retinal detachments. His ophthalmology residency training took place in Syracuse at the SUNY Upstate Medical Center. Dr. Choudhury then returned to Baltimore to complete a two-year vitreoretinal medical and surgical fellowship at National Retina Institute.
Dr. Choudhury is Board Certified by the American Board of Ophthalmology. He is an active member of multiple professional societies including the American Society of Retina Specialists, American Academy of Ophthalmology, and Onondaga County Medical Society. He is also on medical staff at the Syracuse VA and Clinical Assistant Professor at SUNY Upstate Medical University, where he helps to educate and mentor medical students and residents.
Dr. Choudhury has a strong connection to Syracuse; not only was part of his training here, but his son was born here as well. During his spare time, Dr. Choudhury enjoys spending time with his wife and son, hiking, swimming, snowboarding, and building computers.