Paul F. Torrisi, M.D.
Undergraduate: Fordham University
Medical School: SUNY Upstate Medical University
Internship: St. Joseph's Hospital
Ophthalmology Residency: SUNY Upstate Medical University
Retinal Fellowship: Eye Research Foundation of CNY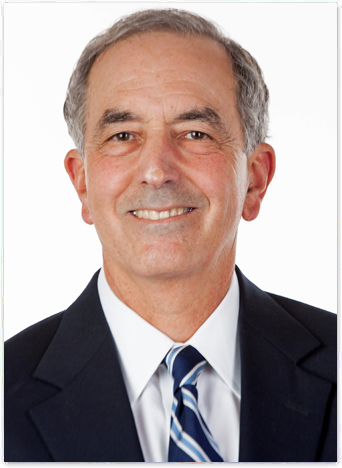 Photo Courtesy of Marc Safran
Dr.Paul Torrisi received his undergraduate Bachelor of Arts degree in Biology, cum laude, from Fordham University in New York City, 1968. He completed his Doctor of Medicine degree in 1972 from SUNY Upstate Medical University in Syracuse, N.Y. Following two years of Residency training in Internal Medicine he returned to Syracuse for three years of Ophthalmology Residency and a year of Vitreoretinal Surgical Fellowship training with William V. Delaney,M.D. at the Eye Research Foundation of Central New York. In 1978 he joined Dr. Delaney in private practice, founding Retina-Vitreous Surgeons of Central New York (RVS).
In addition to his extremely busy and growing medical practice over the years, Dr. Torrisi has been an active investigator in National Eye Institute and industry sponsored research and clinical trials involving such conditions as Retinopathy of Prematurity, Diabetic Retinopathy, Age Related Macular Degeneration, Retinal Vascular Occlusive Disease, in addition to surgical treatments of Retinal Detachment and Diabetic vitreo-retinal disease.
Dr. Torrisi has been Board Certified by the American Board of Ophthalmology since 1978 and has been a member of multiple professional societies and organizations, including the American Society of Retinal Specialists, the American Academy of Ophthalmology, and the New York State and Onondaga County Medical Societies. He is a Clinical Associate Professor of Ophthalmology at SUNY Upstate Medical University, continuing to help educate medical students and Ophthalmology residents in training.
Dr. Torrisi has been repeatedly named to the "Best Doctors in America" by his peers, and enjoys his time with his wife of over forty years, his children and grandchildren. His hobbies include sailing, kayaking, swimming, tennis, biking, and alpine skiing.